Documents:

SOS Animal E Book.pdf (8.59 MB)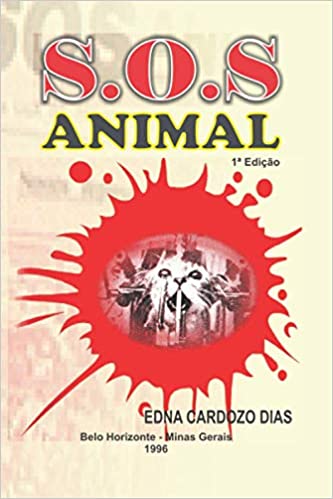 S.O.S Animal, Edna Cardozo Dias (1996).
This book was the first abolitionist cry in behalf of animals in Brazil. Published in 1996, it was born in the form of newsletters with the same name - SOS ANIMAL (From 1982 to 1996), published by the League for the Prevention of Cruelty to Animals - LPCA; Brazil-one entity with the aim to defense and protection of animals, founded and chaired by Edna Cardozo Dias. The newsletters were distributed free of charge via mail to other animal protection entities from all over the country, the press, teachers, governmental and non-governmental authorities. As it was at the time the only work of awareness in Brazil about animal suffering, in 1996 the author Edna Cardozo Dias decided to synthesize the theme in the book SOS ANIMAL that revolutionized the history of Animal Law in Brazil, opening consciences and gathering more and more followers for the cause. In this book Edna Cardozo Dias led humanity to reflect on the atrocities committed against animals in sports, entertainment, science, for food, war, and many others. Suggests legal measures and public policies to improve the condition of animals in the world. It disseminates words from sacred scriptures and scientific studies to alleviate the suffering of animals. And at the end it guides people on how to defend animals in court, listing the current laws and pointing out the competent authorities to receive complaints, and teaches the appropriate legal remedies for that defense. Given its historical importance, and testimonials from people who changed consciousness after reading it, its author decided to make the book available in the E book format for the new generation to know. And for SOS ANIMAL to continue contributing to the animal liberation process.
To download a FREE copy of the E-book, please see the attached file above.
To order the E-book for other devices or a paperback copy on Amazon.com, go to https://www.amazon.com/Animal-Dra-Edna-Cardozo-Dias/dp/B08PXBGT46/